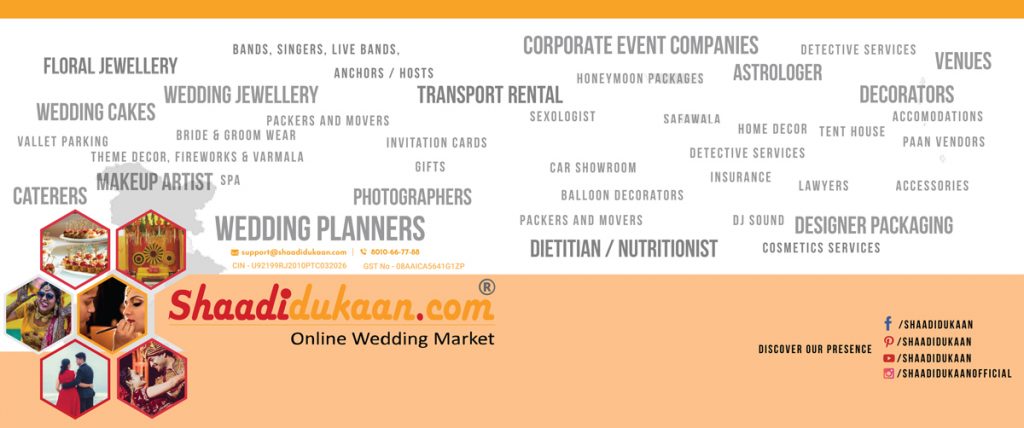 Behind The Curtain –
You must be thinking about what kind of opportunities we are providing. Yes, so we at Shaadidukaan.com, through its first CSR activity of Silver Stag India, that is Franchise are creating franchisee and entrepreneurship opportunities called SILVER STAG INDIA – FRANCHISE.
With this, the company aims at creating 1500+ job opportunities with the focus on PAN India. Those who partner us shall be our channel partners. They get a base to create and re-direct their life by focusing on rewards rather than on risks. By this, we mean that we will be providing all the know-how, procedures, intellectual property, use of the business models, brand, and certain rights with minimum or no investment.
Anyone, irrespective of age, gender and profession can join us with our Silver Stag India – Franchise and explore a new industry. People from all over India can come work with us and receive knowledge, experience and polish his/her entrepreneurial skills. We help in creating the team, generate employment and grow hand in hand.
People have a common misconception that earning big profits require a huge investment in the form of money, labor, equipment, etc. But that's definitely not the situation if one is aware of the variety of business opportunities available without investment. And one among those options is SILVER STAG INDIA – FRANCHISE! Remember, you are always one step away from totally changing your life and one decision away from becoming your own boss!
So let's join the change! A change that can contribute to the nation! A change that can give vision to our youth! A change that can give direction to the talent!
Let's Make in India! Come and take that one leap in your life and join us at Silver Stag India -Franchise.
Shaadidukaan.com believes that being in this corporate world, it's our responsibility to uplift society as well as the nation. Shaadidukaan.com knows that there are fewer opportunities available in this competitive world and as highlighted by media, the percentage of unemployment in India is increasing day by day. To join in employment creation, the company launched SILVER STAG INDIA FRANCHISE, the first wedding planning franchise services in India.
Our mission is to create entrepreneurs and generate employment by providing wedding franchise services nationwide. This is our step closer to Make in India and Digital India. This business franchisee will not only help in creating entrepreneurship but also increase employment across the nation.