When it is about entrepreneurs, many people think that it is all about having a unique mind and big ideas. Of course, it is, because whenever you think about having your own business, it needs a different and out of the league idea that should work properly otherwise, you will end up having a big loss.
But with having good ideas, an entrepreneur should be a doer too for recognizing the challenges and difficulties. It is necessary because it will give a chance to the person to know his weaknesses and flaws. For improving that, it is essential to recognize them first. An entrepreneur also embraces his mission and purpose, as it gives him courage and motivation for taking a significant leap.
No matter, what is the problem? An entrepreneur always finds his way to solve that issue. As there is no 'one for all' kind of strategy for an entrepreneur. He has to deal with different problems by applying different kind of strategies.Still, most of the people associate entrepreneurship with the ideas, but for some, it happens internally and naturally including the procedure of stepping forward, having courage, and doing the things which you thought you are not capable of! He must have flexible behavior and actoutside of his comfort zone for achieving the set goals.
But there are available some basic principles for an entrepreneur too for the success, and by checking them, you can see if you have some qualities of an entrepreneur! Here are some of the significant principles of entrepreneurship suggested by Bill Murphy.

Money-making is not the Only Goal of an Entrepreneur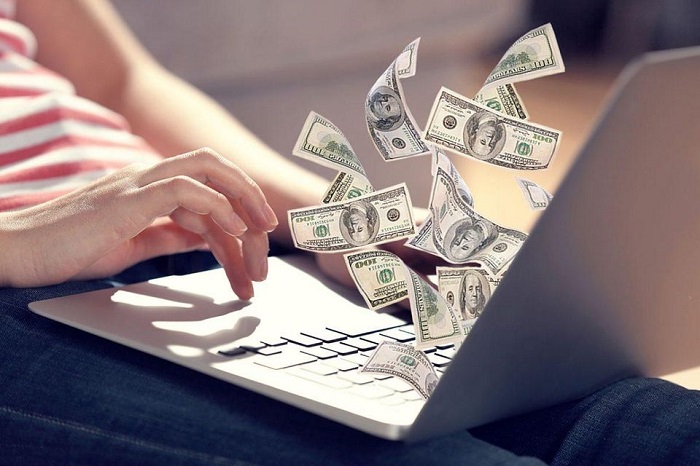 An entrepreneur must not be thinking about only to have profit from the business, instead of that, he should understand what entrepreneurship is all about! He must have game-changing ideas that can lead the business to success and growth. New forms, new business models, and managingthe paradigms of business should be applied by him.

Always Grab the Right Opportunities
It means waiting for the right moment to come and seizing the moment when it arises, that's how an entrepreneur works! It doesn't mean that we are saying to wait for long to grab the right opportunity. They can have their business model and idea for creating opportunities for the venture. There should be both qualities including generating the opportunities as well as seize them, when they occur.

Make Successful Teams by Investing in People
An entrepreneur is nothing without an efficient team, as he needs some people who can support and help him with the work. He must ensure to have the right and capable team beside him, whenever they think, to start the business. His team should be committed, passionate, and should have the mission and vision of the founders. It is significant to have loyalty, courage, determination, and consistency around an entrepreneur to become creative and motivated.

Execution and Delivery at the Right Time
Just having a great team at the place and game-changing ideas are not enough without the art of execution. There are so many startups around you with the great team and ideas, but are they all running a successful business venture? They failed in the business because of the gap between great ideas and their execution. Here, an entrepreneur must be a leader for guiding his team and he should not be afraid of failure. He should exactly know the tactics that how he can change the adversity into triumph!!
All the great business persons believed their intuitions and instincts when the venture was making the losses or it was fructifying. so, if you have a great idea and a great idea, and you exactly know how to execute that idea then go ahead, no matter what are the circumstances!!

An Entrepreneur must have a vision
Money and profit are indeed significant but it is not all about only having these things. Instead of that, a good entrepreneur also contributes to society by creating opportunities for jobs and self-employments. He must convert his vision to success.
Many people give up on their job to chase and follow their dreams, so it is about creating a difference in the society and in its rules with a new venture.
An entrepreneur can be seen as a starting point to change society and he must be capable of completing the social, environmental, and economic expectations of the system to chase their dreams. As we know, the balance between external expectations and internal aspirations is the most significant aspect of success!  

Success and Failure, both are Part of Entrepreneurship 
In any kind of business venture, there is an equal possibility of the success or failure of that firm. All the entrepreneurs are not successful, as there can be a lack of the traits and techniques for the execution of the ideas. When a venture fails, nobody takes the blame, as only entrepreneur put his money in the venture, and no one cares about that whose money is being lost. So, entrepreneurs are risk takes who put their money and time at the risk in a venture and it clearly defines that success or failure of a business reflects on the entrepreneur.
Apart from these, an entrepreneur must have excellent people management and organizational skills for starting a business. He should share a great bond with his or her employees and with stakeholders also to make sure of the success of the business. Employees should get inspired and motivated by him. Team building skills, values, leadership, and managerial abilities are some attributes and skills that should be carried by an entrepreneur.
If you have all of these skills and traits, and you think that you can run a business venture successfully then give yourself a chance to grab the opportunity that is provided by 'silver stag' for both male and female entrepreneurs. As we believe that everyone is equal and female entrepreneurs can also have a start-up like male entrepreneurs. So, be a franchise partner with 'silver stag' and create more chances of growth for yourself!!